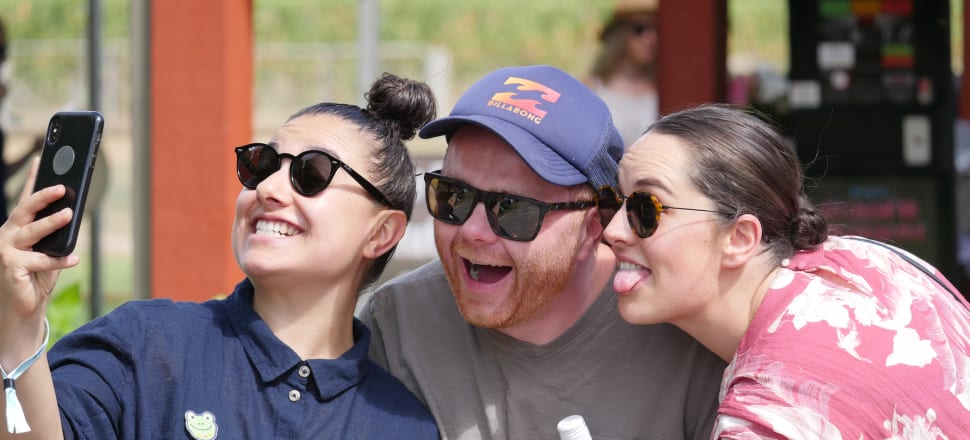 5370537724001
Winemakers of Rutherglen Executive Officer Natalie Ajay believes the region's incredible wine and food scene is the catalyst for Tastes of Rutherglen's year on year success.
Held over the weekend, there has already been plenty of positive anecdotal feedback, with 19 wineries in Rutherglen and Wahgunyah participating in the popular annual festival.
While attendance numbers aren't yet confirmed until this Friday, Ms Ajay expects to see at least the number 2,000 come up, which is consistent with how they've performed in the past.
"For me I think it's got a lot to do with being able to celebrate our bloody good wine, to be perfectly honest," she told The Free Press.
"It's a non-threatening environment, and being able to give people access to great chefs and food that they might not get to access a lot of the time all in one place is really special.
"Being able to have them all in one day is really unique, there's nowhere else in the north-east you can do that with so many award-winning restaurants.
"We find actually that people navigate the festival, they get the brochure, and they circle something based on the food and the providers, so they're basing their journey around the region based on what they want to eat.
"I think that's a really lovely thing."
Ms Ajay said she felt there was a very fresh atmosphere across the winery venues, some of which held evening events to add a unique aspect to the weekend.
"They were quite successful," she said.
"Cellar Door After Dark at Campbells, they had a lovely crowd there, there were hundreds out at Cofield for their Bubbles and Beers event on Friday, Buller Wines held vintage Night on the Red on Saturday and there were hundreds of people there which is great.
"All in all there was quite a bit of interaction with the festival in the evenings as well which is something pretty new for us and really exciting, and I think we re-engaged with a lot of locals that maybe hadn't come out to participate in quite a while so that was really lovely too."
Winemakers of Rutherglen will be going back to the drawing board in April to put together plans for next year's event.
Ms Ajay sung the praises of this year's key contributors.
"To have 19 venues participating in the midst of vintages, it's not easy when you run a small business so it's really important to recognise that they go above and beyond at this time of the year for us," she said.
"The board of Winemakers of Rutherglen and wine Chair Chris Gillard have been really good at ensuring that we deliver on quality every year and keeping us accountable, Nolan media and events who are our event contractors are the ones who really put all the operational work in so a massive thanks to Nolan media team who go above and beyond for winemakers – we're stoked to have them in our pocket, and also our major sponsor the TAC who are enormous providers of support for winemakers and our festival.
"We always appreciate their investment in the safety and health of our local people and we like to repay that by making sure that their message is loud and clear during festival time."
The gourmet food and wine festival is on every year and allows visitors to hop from venue to venue to taste and sip some local produce.