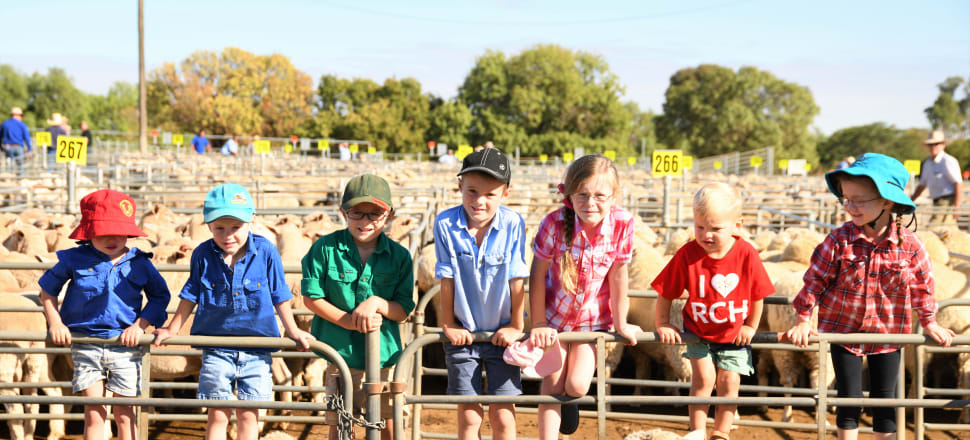 5370537724001
The Corowa Combined Agents Association in conjunction with the Corowa Good Friday Appeal committee will be holding a sheep and lamb drive to raise funds for the Royal Children's Hospital.
The drive will take place on Monday, April 15 at the Corowa Saleyards, with local farmers being invited to donate a lamb or sheep to the appeal.
Thousands of children from the district have been treated at the Royal Children's Hospital over the years, many of them from local farms.
Danielle Dalrymple, a coordinator for the Corowa Good Friday Appeal, said the sheep drive is a way for the rural community to support the appeal.
"We have a team of volunteers who door knock in Corowa and Wahgunyah on Good Friday, but we can't get out to farms to do the same. This is an opportunity for local farmers to show their support for the appeal."
President of the Corowa Combined Agents Association, Steve Grantham, said even though local farmers were experiencing some tough conditions he was confident they would get behind the sheep drive.
"Most of our clients will know people in their community who have been treated by the Royal Children's Hospital, in some cases it is their own children, grandchildren, or even themselves.
"They realise how lucky we are to have access to such a great facility and will be more than happy to give what they can.
"The Combined Agents are happy to be able to support this fundraiser and we will be encouraging the buyers to dig deep for the cause."
Farmers wanting to donate a sheep should speak to their livestock agent. Pick-up may be available in certain areas.
Farmers that don't have sheep in the market that day can still show their support as there will be collection tins and raffle tickets available at the Saleyards on the day.