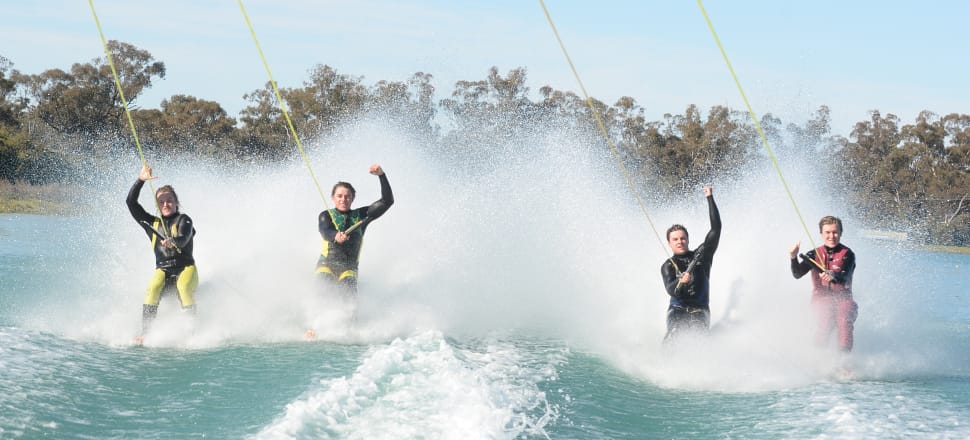 5370537724001
Yarrawonga Mulwala is set to host the 2019 Australian Barefoot Waterski National Championships this coming March at the Mulwala Water Ski Club's Max Kirwan Park.
Hosted by the Victorian Barefoot Waterski Club the national championships to be held from 11-17th of March will see around 100 competitors travel from all over Australia to compete.
Local barefooting champion and Mulwala Water Ski Club Ski Co-ordinator Peter O'Neill said the club is excited to have successfully attracted the nationals.
"We are pretty excited. It will fall just after the long weekend in March which is traditionally a quieter time. I would expect 300 to 400 people will come to the town for the event."
Peter said up to 20 local ski club members are looking to compete in the event which the Mulwala Water Ski Club will be a major sponsor of.
The 2019 Australia Barefoot Waterski National Championships will involve junior, open and senior divisions. Competitors will have progressed through the sport via local events and State Championships.
The 2019 National Championships are a pathway for selection to compete in the World Championships to be held in Sydney in 2020.
In another major boost Peter O'Neil, who is also a committee member of the Victorian Barefoot Waterski Club, welcomed the recent news from Member for Northern Victoria, Mark Gepp that the event will receive $5,000 from the government's Significant Sporting Events Program.