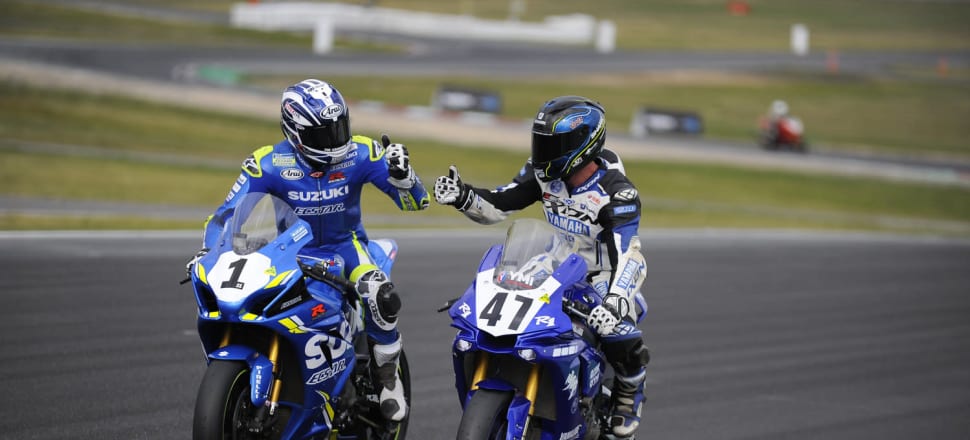 5370537724001
The Australian Superbike Championship will rev its way back onto Winton Motor Raceway later this year, with a series restart announced last week.
With the season opener held at Phillip Island back in March, the series has been on hiatus during COVID-19 restrictions but is set to resume on July 25 to 26.
Postponed: Winton SuperSprint stopped in its tracks once again
Phillip Island Grand Prix Circuit will once again host the Superbikes for the second round.
But it's the third round which is sure to have locals excited, with Winton Motor Raceway hosting the series from September 11 to 13.
ASBK sporting director Simon Maas said he was thrilled the championship would head back to Winton this year.
"ASBK has a long proud history at Winton Motor Raceway and we are ecstatic that this continues in 2020," Maas said.
"Winton is a circuit the riders of ASBK know well, teams have recently held private test sessions there, and we are keen to get back on track.
"It is always exciting to head back to Winton and we hope by then we will be able to welcome back Northern Victoria race fans."
Benalla Auto Club chief executive officer Chris Lewis-Williams echoed Maas' comments, and said he hoped fans would be able to enjoy the event trackside.
Superbikes take first spin at Winton since lockdown
"ASBK is one of our key events for the year, and we are pleased and excited to have Australia's best motorcycle racers back at Winton Raceway," Lewis-Williams said.
"It will be another drawcard for north-east Victoria, bringing people up the road enjoying the region in September under clear blue skies.
"We have made significant upgrades to the circuit over the past 12 months to increase rider safety and hopefully provide fans even better action on track."
Motorcycling Australia chief executive officer Peter Doyle confirmed MA and ASBK had developed a comprehensive COVID-Safe Championship plan with the assistance of the Victorian Government authorities.
It is hoped Superbike tickets for Winton will go on sale September 1, though this is dependent on government regulations at the time.
If you would like to send a letter to the editor on this, or any subject, click this link