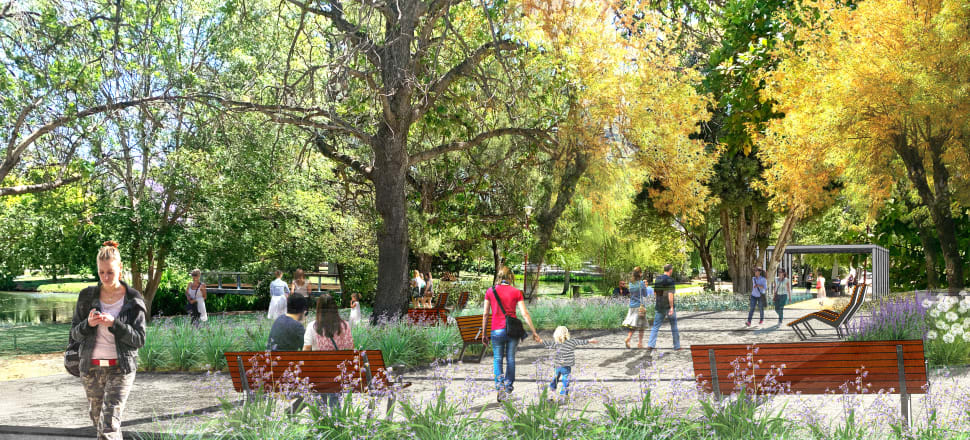 5370537724001
Cressy St between Napier and Edwardes Sts in Deniliquin closed yesterday, ready for the next stage of the Cressy St revitalisation works and the start of the Waring Gardens redevelopment.
Stage one — resurfacing of the road between Hardinge and Napier Sts and beautification works — took six weeks, reopening on Friday after six weeks.
Quarrell Civil Construction will also start work on the Waring Gardens upgrade next week, and complete both projects simultaneously.
''We expect the combined projects will take about four to five months,'' managing director Marc Quarrell said.
''The first stage went really well. Deniliquin has some terrific businesses who were extremely patient throughout stage one of the works, allowing us to complete the project a week ahead of schedule.
''We are looking forward to moving onto the other end of Cressy St. There will be a lot of challenges but we will work with businesses to ensure the best outcomes during this time, and in the long term once the project is finished.''
Cressy St works will be undertaken on the Waring Gardens side first, leaving the other side of the road open for one-way traffic and parking.
There will be a new road, kerb and median strip and extra disabled parking, new asphalt and paver footpath. The pedestrian crossing will be upgraded, and there will also be upgrades to the mains water service lines, placement of the overhead power underground and new street furniture and planting.
The Waring Gardens redevelopment will also be undertaken in stages so public access is maintained, albeit at a restricted level.
Starting on the Cressy St side of the lagoon, access to this part of the gardens will be closed during the upgrades.
This includes closing the Cressy St toilet block.
The low brick wall near the Cressy St pedestrian crossing will be removed and new accessible paths from Cressy St to the public amenities building and bridge will be created.
Three arbour structures will be installed over the pathways and new native garden beds and park furniture will be installed.
Mayor Norm Brennan said he was happy with the work so far.
''I drove past the Cressy St section between Hardinge and Napier Sts after it was reopened and I think it not only looks fantastic but complements Napier St well,'' Cr Brennan said.
''Quarrel Civil Construction has done a great job at delivering a quality first stage of the Cressy St project, and I am looking forward to seeing what they can achieve in the second stage and in Waring Gardens.''