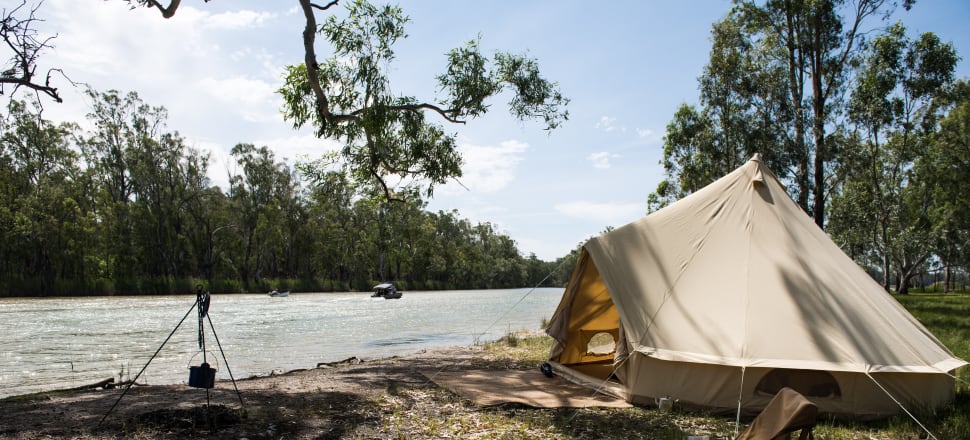 5370537724001
Camping areas in parks along the Murray River are expected to be inundated this coming long weekend with campers catching up on lost opportunities over the last two months due to restrictions.
From Monday, June1 Parks Victoria welcomed visitors back to stay at all 1,348 camping and accommodation sites in Victoria's parks, in line with the latest requirements to help slow the spread of coronavirus (COVID-19).
Yarrawonga Mulwala Tourism and Business Executive Noel Wright said the interest in people wanting to camp has certainly increased over the last week.
"We have had a large amount of enquiries for camping so we expect a lot of visitors for the long weekend," Mr Wright said
Communal toilets will be open, but no other communal facilities such as showers, kitchens, barbecues and water fountains will be available. Accommodation with no shared facilities such as remote camping will be allowed.
Visitors will need to adhere to physical distancing measures and supply all items needed for personal hygiene.
Parks Victoria managed assets such as barbecues, drinking fountains, showers and communal kitchens are not available for public use.
Some parks remain closed due to seasonal closures and for bushfire recovery. For a full list of park closures, visit: https://www.parks.vic.gov.au/get-into-nature/safety-in-nature/changed-conditions-and-closures
Bookings for camping and roofed accommodation can be made from midday Thursday 28 May 2020 by visiting www.parks.vic.gov.au or calling 13 1963.
For more information on park closures and affected visitor sites visit www.parks.vic.gov.au/COVID19 before you leave home.