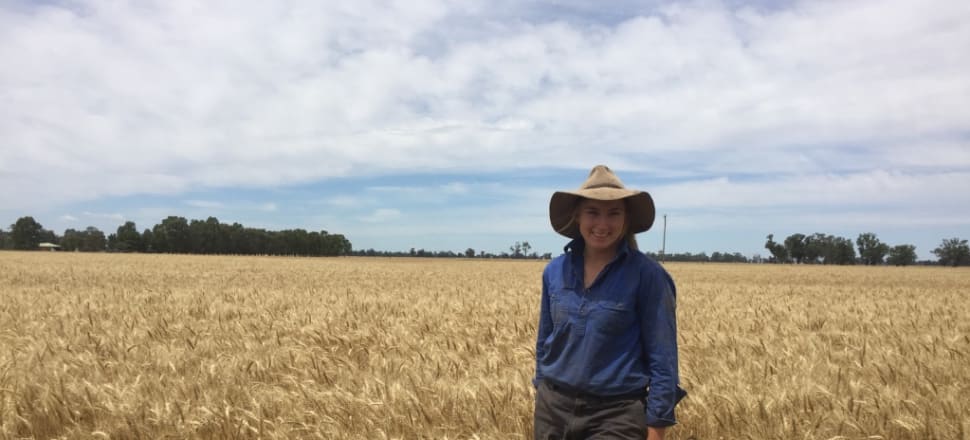 5370537724001
Local grain grower Anna Dye has been selected to take part in GrainGrowers' flagship leadership program, the 2020 Australian Grain Leaders Program (AGLP) facilitated by industry legend Jo Eady from RuralScope.
Anna is one of only ten participants selected nationally as part of this prestigious program.
The AGLP provides the opportunity for grain farmers and industry professionals to come together from across Australia and help identify and further enhance their leadership style. It also assists in developing and further refining management skills that can be applied daily on-farm or in other positions across the grains sector.
A key component of the program is undertaking a project to explore how the industry can address current industry or farm business challenges.
Anna works in her family farming enterprise in Corowa, NSW. Anna is actively involved in all day-to-day operations of the farm. For her AGLP project, Anna is keen to produce a suite of tools that can be used for farm administration, in line with best practice procedures.
Brett Hosking, GrainGrowers Chairman and former AGLP graduate said "Taking part in the program was really exciting for me. I was able to get to know other growers across Australia as well as learn more about my personal leadership style."
GrainGrowers covers the cost of participants taking part in the year-long program as well as travel and accommodation expenses. These can sometimes be a barrier for those in regional locations wanting to participate in more traditional professional development programs.
"The beauty of the AGLP is that is has been developed specifically for Australian grain growers and those working in the industry. Some of the challenges you might meet in the paddock may be a bit different to those sitting in an office in Sydney or Melbourne and through the program our emerging industry leaders will be well placed to contribute to the continued success of the Australian grains industry," Hosking said.
The full list of 2020 AGLP participants can be found on the GrainGrowers website.