PLAN RAND national winner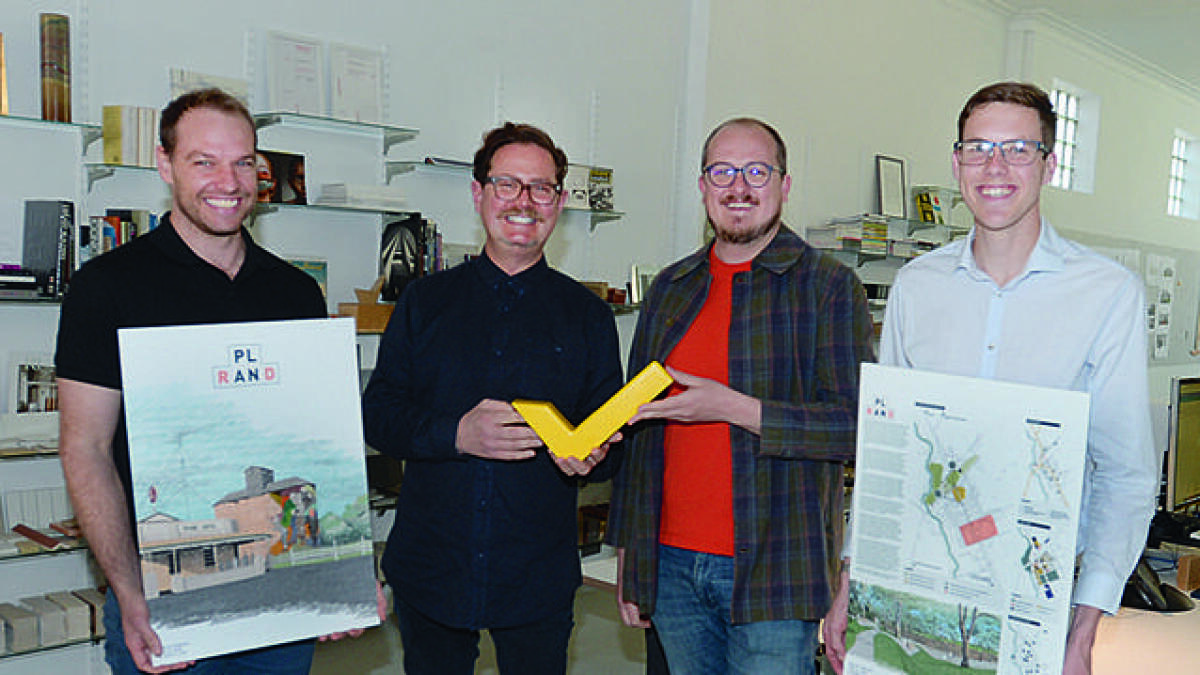 Corowa-based Regional Design Services has received a national Gold award for its urban masterplan project PLAN RAND.
Announced on Wednesday, September 2 during the 2020 Good Design Week covering the nation's peak international design awards, the result has elated the Sanger Street Corowa located directors Phillip Nielsen and Aaron Nicholls.
"We feel immensely proud and honoured to have been recognised at this level, and for PLAN RAND which was such an important project within our local community," Phillip commented, in recognition of 'outstanding design and innovation' for their urban project.
"We're passionate about delivering innovative and sustainable design for our surrounding communities and this award reinforces to us that we are working in the right way." 
Commissioned by the Rand Town Improvement Committee, Regional Design Service co-designed and collaboratively delivered PLAN RAND; a strategic vision for community members of the small rural township of Rand to refer to when applying for government grants. 
PLAN RAND collated and articulated the communities' vision, proposed ongoing placemaking projects and armed interested locals with the means to instigate ongoing investment and development in their township. 
It is used by community members when communicating with Government representatives to ensure they efficiently and effectively understand the context of Rand, and why each small project could build towards larger placemaking strategies.
Rand Town Improvement Committee President Sara Kreutzberger said the RAND PLAN is "an amazing vision for our town" for the town which has a total population of about 200 people.
"It's very impressive," she said. "Phillip and Aaron really care about making a difference. People are getting really excited."   
Director and Designer, Aaron said: "We believe that community ownership is critical to the success of rural placemaking projects. Any designer or consultant can deliver a strategy, but to enable legitimate engagement of that community to own and deliver the outcomes is another thing." 
Engagement with PLAN RAND has been an undeniable success. From a commercial perspective, the community was awarded almost 25% of the Federation Council region's $1M Drought Funding in 2019. 
In less than 12 months since delivery of PLAN RAND, upgrades to accessible amenities in two community venues have been completed, a landscape architect has delivered a plan for the new railway corridor parklands and finished various other town improvements.
The annual Good Design Awards are Australia's oldest and most prominent international Awards for design and innovation, dating back to 1958. Some 55 jurors evaluated each entry. 
CEO of Good Design Australia Dr. Brandon Gien said: "Receiving a Good Design Award is a significant achievement given the very high calibre and record number of entries received in 2020. Australia's Good Design Award is more than a symbol of design excellence - it represents the hard work and dedication towards an innovative outcome that will ultimately make our lives better. These projects showcase the sheer brilliance of design and the potential it has to improve our world."
The Good Design Awards Jury praised PLAN RAND, commenting: "A refreshing and ambitious project, this is an excellent design initiative by Regional Design Service. The impact is meaningful because the local community is now equipped with the tools to self-initiate ongoing financial investment and development in their township within the context of sound placemaking principles."