Hospitality workforce bears brunt of outbreak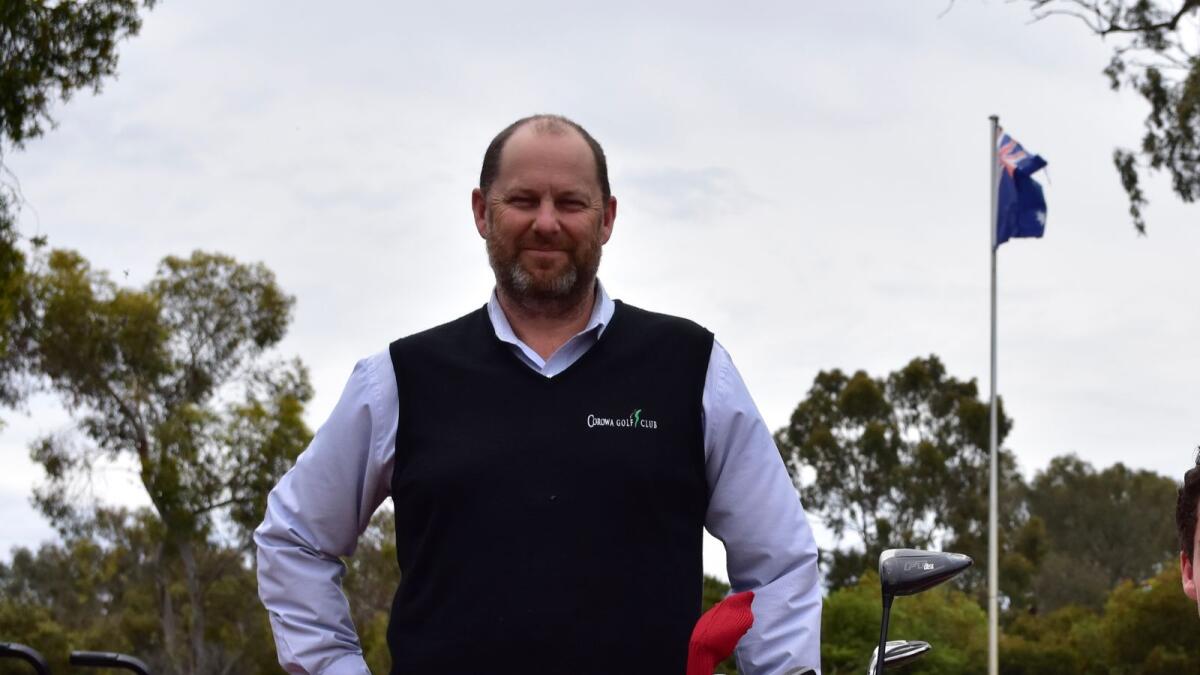 The current outbreak of COVID-19 is having a severe impact on local hospitality businesses as hundreds of staff are forced into isolation resulting in closures and reduced hours.
Under NSW and Victorian public health orders, vaccinated close contacts must isolate for seven days.
Meanwhile, people are deemed close contacts if they are in the same household as a positive case or have been in high-risk settings such as super spreader events.
Corowa Golf Club General Manager Daniel Peacock said the current outbreak was putting an incredible strain on the club as well as other local businesses. Last week, the club was forced to shut their doors after a staff member tested positive for COVID-19.
"The last week or so has been very difficult. Staffing has just been incredibly tough," he said.
"We have very few people here and we are doing everything we can to help. Staff that are available have been working anywhere available in the club just to get through."
Mr Peacock said the community had been very supportive of the club over the last few weeks.
"The only thing we ask for is a bit of patience and understanding as we navigate through these staff shortages," he said.
"We would also extend a plea to anyone looking for work, now's the time to put your hand up because there's opportunities galore at the moment."
Corowa Whisky and Chocolate also faced the impact of staff isolation measures recently. On Saturday, the popular tourist location was forced to close their doors after a staff member tested positive.
Managing director Dean Druce said the current outbreak had thrown a real spanner into the sector's recovery.
"We are not nearly as busy as what we have been at this time of year compared to years gone by because because people from the surrounding area and Melbourne where a lot of customers come from are isolating and aren't holidaying in the region," he said.
"Whether or not we see an increase like we did in February or March like we did last year remains to be seen.
"Numbers are down a bit, but we are still ticking along nicely. It is what it is, and we will keep dealing with it.
"I suppose the only thing that would help with these staff shortages would be if anyone is looking for work they can come down and see is."
Popular Rutherglen café Grace by Milkin Kitchen were forced to close their doors last week amid staff shortages.
"We will be closed this weekend due to a massive staff shortage in relation to covid," they stated on Facebook late last week.
"We are making this decision, not lightly, it's financially crippling, to ensure we provide a safe working environment for our amazing staff and a safe environment for our community."
"Our industry is unique. The risk was high and the transmission inevitable. What's more disappointing is how often we may find ourselves doing this."
As cases surge in the region, it seems there won't be any reprieve for the hospitality sector and other industries any time soon with the latest figures showing (Tuesday January 11) there are currently 150 active COVID-19 cases in Federation and 166 cases in Indigo.
Independent Federal Member for Indi Dr Helen Haines has criticised the lack of preparation and sudden shifts in policy by the federal government leaving the public confused and distressed; and putting extra strain on health services as numbers of COVID-19 in the community increase.
"I wrote to Prime Minister Scott Morrison in September last year, calling for extra resources and planning for regional health services to prepare for the next stage of the pandemic," Dr Haines said.
"We've seen a delay at every stage of this pandemic when we've had due warning, we have completely squandered any advantage we had from seeing what other countries faced before us. At every point the federal government has waited until crisis point to take action.
"It is unbelievable that none of this – the pressure on testing centres, the supply of rapid antigen tests, the workforce issues – has been planned for. People are angry and confused and I understand that.
"People can't do the right thing even if they want to and that's astonishing in a public health crisis."