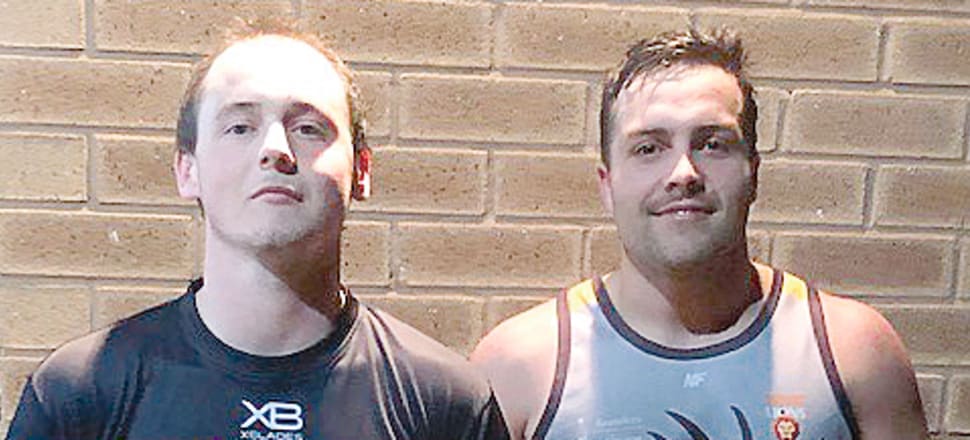 5370537724001
Corowa Cougars were to host Wodonga Storm on Sunday July 26 to start the 2020 Murray Cup Rugby League season in what was to be a shortened 10-game competition with six teams.
And the Cougars could have fielded several recruits this season, either with AFL players or rugby players from afar.
But with Monday's announcement about border closures because of the coronavirus pandemic the rugby season is on hold at this stage and the prospects of commencement are not good.
"We are terribly disappointed but it is what it is. Year 2020 was to be a year unlike any other, with rugby league being one of but a few sports being played this winter," Corowa Cougars Rugby Club secretary Glenn Webb told The Free Press.
"Because of this we were to see the return of AFL players giving rugby league a go as was the case in years gone by - we had a few blokes playing Aussie rules on the Saturday and rugby league on Sundays."
The Corowa Cougars have attracted considerable interest because of the coronavirus pandemic and resultant cancellations of sporting competitions elsewhere.
"We have also had interest from some workers from the solar farm across the road from our home ground (at Corowa Airport) and players from as far away in Queensland, Canberra and Sydney, as well as players from Hay, Ivanhoe and also a team from Rankin Springs north of Griffith looking to have a knockout game against us to keep their skills alive whilst COVID-19 has finished their season," Mr Webb said.
"2020 season has been very rough and at times uncertain. The whole COVID-19 protocols that we have been set out by New South Wales Rugby League are quite time consuming as well as repetitive but for the sake of all of our players, support staff and spectators, it's totally worth it."
Mr Webb said there has also been talk of some netballers and WAFL women joining the club's ladies in league tag which is a non-contact rugby league sport.
"This is great for hand and eye co-ordination as well as an awesome game to improve your fitness levels," he said.
The secretary expressed the club's appreciation of its major sponsor. "A huge mention must go to our major sponsor, the Corowa Hotel," Mr Webb said.
"The owners of the Corowa Hotel have been very patient with us and the whole COVID-19 saga but as with all our other sponsors we have nothing but praise for them in these difficult times and we thank you.
"We also received a grant from the Corowa RSL to improve our club this will go a long way and improving our facilities we thank you."
After what was to be the proposed 2020 season, Corowa Cougars will seek expressions of interest within the local area with a view to reigniting the Corowa Touch Rugby Association.
"Keep this in mind as a summer sport," Mr Webb urged the community. "It used to be huge, from local business house teams and pubs through to football and netball clubs.
"We had a varied array of fitness levels and age group differences which made a lot of fun.
"We as a club look forward to the challenge we have before us and hope to make the Cougars a talking point, as soon as possible, on Monday mornings at work like the days of old and we hope to make our town proud of our achievements in 2020. Go Cougars!"