Amanda's hard work paying off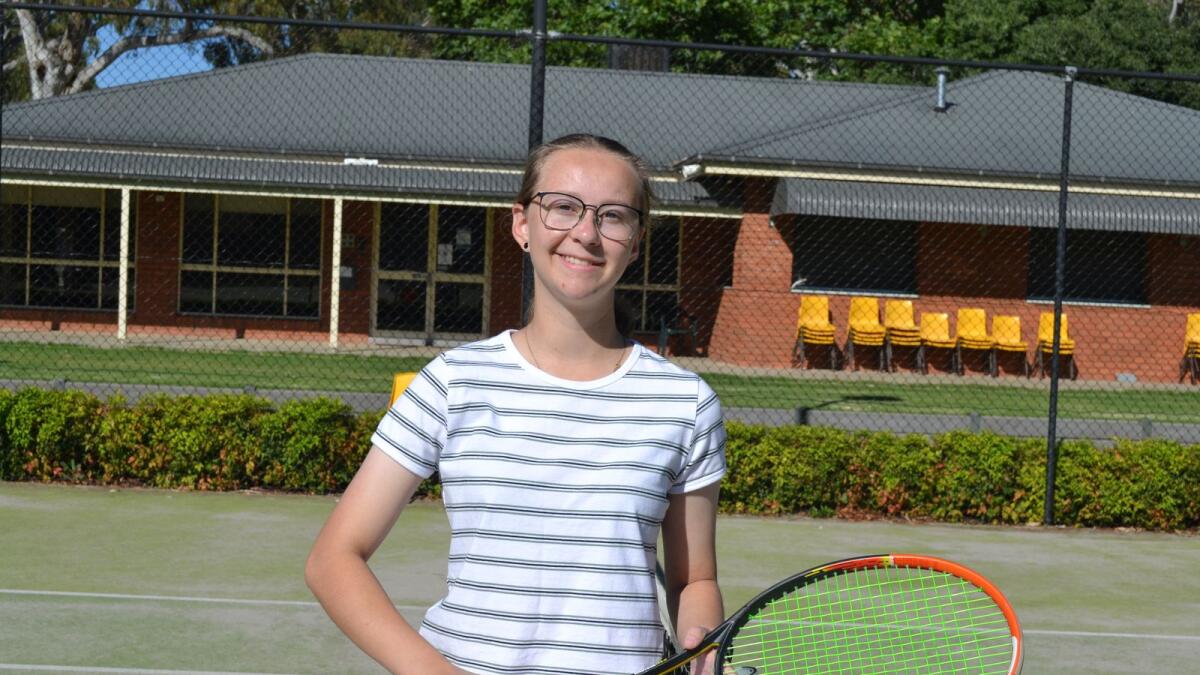 Hard work is helping promising local tennis player Amanda Hemphill on the tennis court.
Speaking about her coach John Platzel to The Free Press just before Christmas, the 17-year-old said: "He makes me work hard which is good."
Amanda, who will be in year 12 at Corowa High School this year, is the youngest member of the top competition side Corowa Red.
It is her second year with Corowa Red who are currently ahead on the ladder from Corowa Blue and the three Wangaratta teams.
It was 2012 when Amanda began competition tennis and is a junior best and fairest award recipient.
"I love tennis," she said. "It gets me outside and you get to meet a lot of new people."
Sensing she now has the better of her teammate, dad, Ray, Amanda responded: "He gives me a good run for my money!"
Club stalwart Craig Spencer said Amanda possesses "very good ground shots and is consistent".
"I do like my ground shots and being on the net," she said.
With tennis finals in March and the all-important final year at school with a keen interest in pursuing "something to do with medicine", there are exciting times ahead for Amanda.