NETBALL
A GRADE
Barnawartha 56 def Rutherglen 43
Award Winners: Winslow's – Lexi Shannon; Cofield's Cash – Shani Collins.
Great game with the Cats clawing back in the fourth quarter. Great to have Bridget back for her final game this season. Defenders again dominated with some impressive turnovers creating some much-needed scoring opportunities.
B GRADE
Barnawartha 66 def Rutherglen 24
Award Winners: James & Co – Stella Morrison; Coxy's Coffee – Tahli Bainbridge
A determined effort by the girls this week putting in 100% for all four quarters. Some impressive play down the mid court by Stella with Tahli finding her feet after a couple of year off. Defenders worked hard as always.
C GRADE
Barnawartha 64 def Rutherglen 9
Award Winners: Grace – Dainah Stone; Daisy Cow – Emma Hughes.
Good to see Cats girls starting to pull together and work each other out. Barnie's experience was too much for our younger team however all in all a good effort from the Cats.
U17s
Barawartha 37 def Rutherglen 16
Award Winners: Exterior Presentations – Abbie Hetherington; Silverkey – Annie Johnson
No Report.
U15s
Barnawartha 35 def Rutherglen 16
Award Winners: Tony Cooper Award – Jo Somerville; Drink Bottle – Olivia Williams.
A slow start allowed Barnie to run away in the first two quarters however the girls lifted the pace and managed to outscore Barnie in the second half. Jo held strong in defence backed up by Olivia who played a great game against a strong offence.
FOOTBALL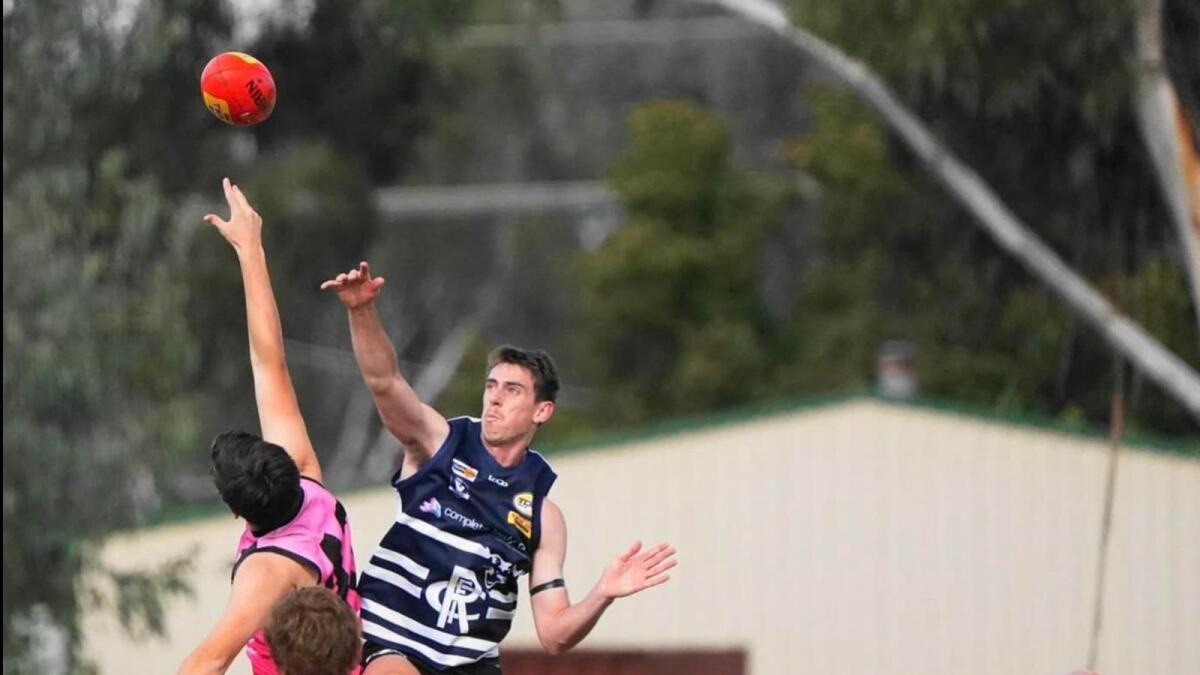 SENIORS
Barnawartha 14:17:101 def Rutherglen 3:12:30
This week saw Rutherglen venture to Barnawartha for a big game against the Tigers. Barnawartha jumped out of the blocks, completely outplaying Rutherglen in the first quarter to go into the first break with a sizeable lead. The second quarter saw Rutherglen begin to match Barnawartha's intensity around the football, but failed to make it count on the scoreboard, missing gettable shots and letting themselves down with their inside 50 entries. The third quarter was much the same as the second, with a relatively even contest, with both sides inaccurate in front of goal. The final quarter saw Barnawartha continue their dominance through the midfield, running out winners by 71 points.
Award Winners: Star Hotel – Brad Zwiersen, Bridge Road Brewery – Jimmy Hanrahan, Rutherglen Pizza – Ryan Milthorpe
RESERVES
Barnawartha 23:9:147 def Rutherglen 2:6:18
Another tough week for the Reserves boys with a much bigger and fitter Barnawartha side showing the Cats where they need to get to compete against the top sides. To their credit, the boys were asked to lift and show some pride in the jumper at half time, and they responded with a much better effort in the second half of the game. Whilst they didn't hit the scoreboard regularly, the reserves did have some really good passages of play that showed what could happen when they control the footy.
Cheers to young guys for stepping up again to help out and also to the three new guys who had a play this week. Hopefully the Cats see you all there again this Saturday against Chiltern.
Award Winners: Winslow – Declan Acton, Sportspower – Ian Kay, Rutherglen Pizza – Brad Wilson
Under 17s
No Game This Week
Under 14s
Rutherglen 10:7:67 def Barnawartha 6:3:39
Rutherglen Under 14s on Saturday had their best win for the season so far. Credit goes to Barny putting up a strong performance as the score was even at half time. The last half saw the Rutherglen boys gradually take control of the match through hard work for each other which resulted in a great team win.
Award Winners: Parkers Pies – Oliver Nelson, Silver Key – Aiden Berriman, Pizza – Jacob Davies, Flash's Fiver – Arthur Morris
Under 12s
The under 12s travelled to Thurgoona on Friday night for their game this week. The doggies came out firing and kicked a few goals before the cats even got it into the forward line. In the second half with a few changes, we were eventually able to score 2 points but Thurgoona run out easy winners for the night.
Award Winners -Rutherglen Newsagency - Liam Colvin, Gelatina.- Aidan Waycott, Rutherglen Lolly shop - Ben Pagan-Saunders, Coach's Award - Teddy Giason