Great line-up of memorabilia and speakers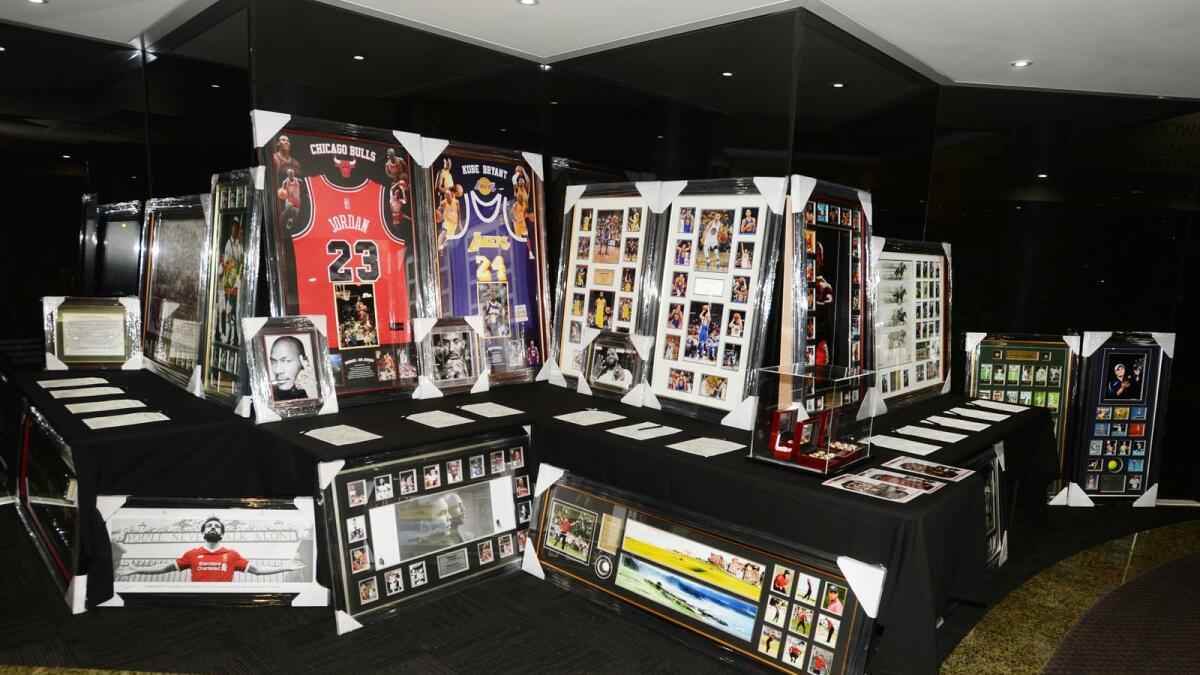 It's that time of the year again when the foyer of Yarrawonga Mulwala Golf Club Resort contains a wide variety of sporting memorabilia, which is up for grabs.
It's a silent auction in the lead-up to a live, and different auction over dinner on Wednesday, June 1 involving a list of packages to go under the hammer of local golfer and auctioneer, Andrew Shell.
It's all in aid of palliative care for Mornington Peninsular Home Hospice (PHH) with proceeds of successful bids over their reserve prices going to Yarrawonga District Health, through Helping Hands.
Each mid-year PHH plays a three-day golf classic at Yarrawonga Mulwala Golf Club Resort, this year from May 30 to June 1, with the big dinner on the final night, Wednesday June 1.
This year's dinner will have a star-studded line-up of champion footballers: Kevin Sheedy will be guest speaker but the night will take on a Front Bar like format with Footscray great Doug Hawkins as MC, Hawthorn champion Michael Tuck and St Kilda's fabulous full-back.
Members of the public who would like to hear these greats speak can contact organiser Pat Randall on 0417 314622.
Established in 1984, PHH is an accredited not-for-profit community palliative care organisation based in Frankston.