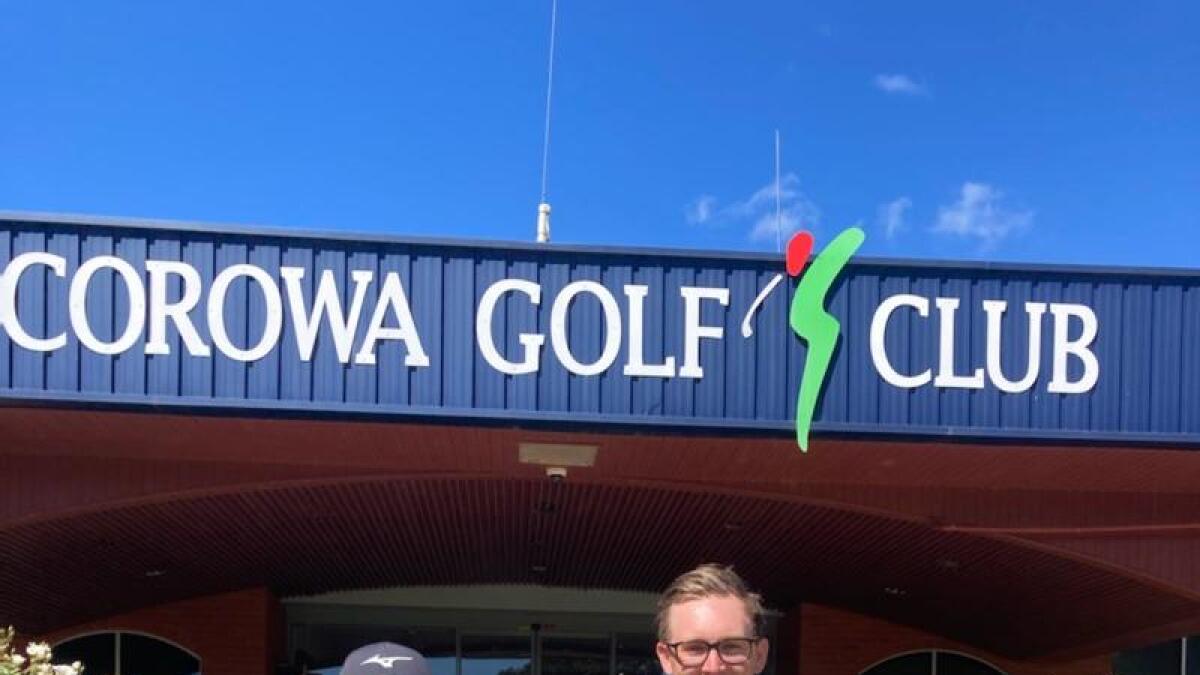 It's free admission, the talented golfers interact with spectators, there's music and a fun-filled, relaxed atmosphere with Blitz Golf.
And that's how it will be on the Howlong Golf Course on Friday, November 19 from 2.00pm with 32 professionals throughout Australia and 32 amateurs taking to the fairways in a knock-out type event.
Professional at Federation Golf Club Canberra and regular at the annual Marcus Fraser Ambrose Event in Corowa in January, Matt Millar, is looking forward to playing in the Howlong Blitz.
The 45-year-old has played in seven Blitzes, having won at Curlewis in 2019 and at Glenelg in January 2021. "It's something golf needs," he told The Free Press.
"There's music playing the whole time, food and drink trucks, it's a different atmosphere – it's a village with music – everyone's very relaxed.
"Players are very aggressive with their shots. It's very different, quite exciting, players interact with the crowd."
It was a long time ago when Millar played his one game at Howlong. "I drove past it early this year when I was staying at John and Sandra Fraser house for Marcus's event. The course looks great and 'Magro' is such a good organiser – he's like a dog with a bone!"
Magro of course is Howlong Golf Club's General Manager and organiser of the Marcus Fraser Ambrose event as well as the Howlong Blitz's local organiser.
"The Blitz golf in Howlong has defied all trends in the recent pro golf circuit with over 50 professional golfers from all around Australia entering," Mr Whitechurch said.
"The event requires a field of 32 of Australia's best professional golfers – Blitz Howlong has attracted 54 entries. This now means the PGA will have to eliminate the excess entries by order of merit on the Australian money list.
In addition to Millar, the event will host the likes of Marcus Fraser, Bryden Macpherson, Zac Murray, Matt Griffen and two lady professionals. Also entered is the longest hitter on tour Lincoln Tighe.
Next week's Friday event runs for three hours with spectators allowed for walk and talk with the pros for free.
"It's the 20/20 golf version of cricket – short, fast and fun. To be just one of 24 events in Australia and one of only six professional events we are stoked. It's good for golf and good for the region."
Corowa's Director of Golf James Gordon couldn't believe his luck when Magro phoned him offering a wild card. "I thought he was joking, guys like myself never get a chance to play in these order of merit events," Gordon, a former Howlong Golf Resort Trainee said.
Howlong's Golf Resort Director of Golf Paul Steiner, a former Corowa Golf Club Trainee, has also been dealt a wild card to play.
"The day encourages families to attend with music, jugglers, face painters, food and drink stalls, jumping castle and a general day of fun in the sun watching Australia's best golfers up close," the club's General Manager said.
"It will be a great golf event for Howlong and I encourage golfing enthusiasts throughout the region to get along and see this talent in action and soak up the atmosphere. It will be on from the start as it's a real shootout."
The sixth hole comes alive with tables, chairs and umbrellas flanking the green as spectators watch the best golfers in the country shoot the pin out on the stadium hole.
The day culminates with a sports night featuring the likes of Collingwood's Peter Daicos Rene Kink (won't they be interesting about recent 'footy' events), champion boxer Barry Michael and Corowa international Marcus Fraser. Tickets to sports night just $20 for a great night.