Pigeon's strong hand in league squads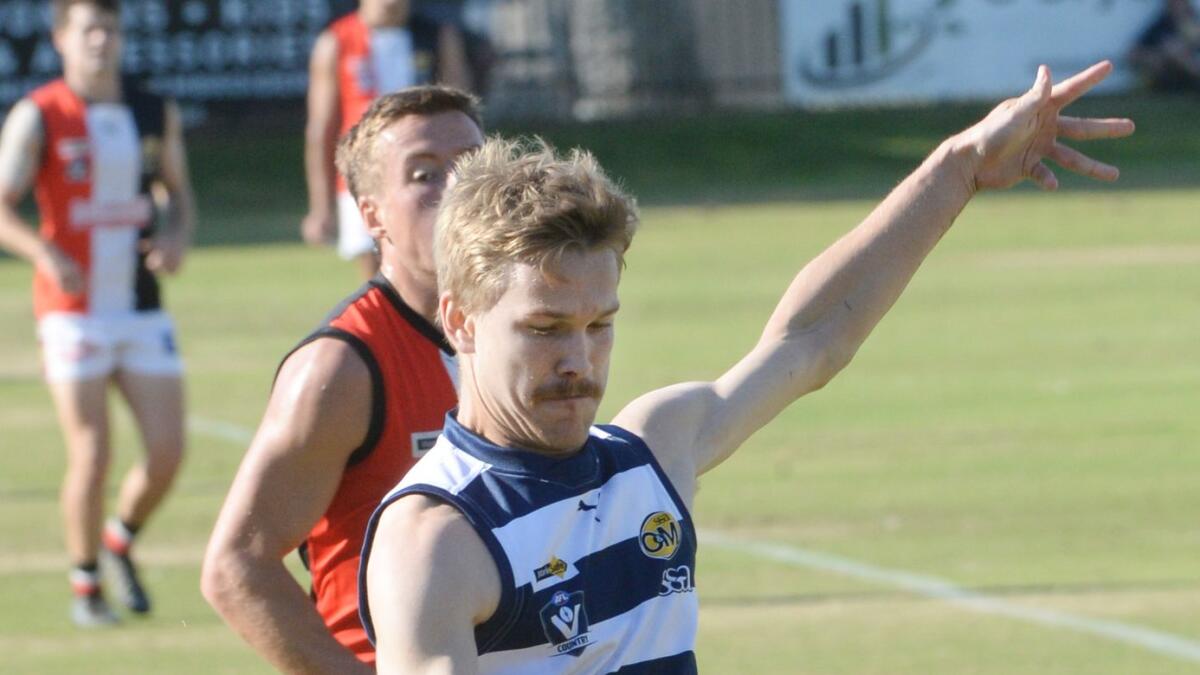 Eight Yarrawonga footballers have been selected in the 55-man league squad to be coached by Pigeons' 1989 premiership player and subsequent coach Damian Sexton against the Goulburn Valley.
Leigh Masters, Nick Fothergill, Harrison Wheeler, Willie Wheeler, Ryan Bruce, Lachie Howe and Bailey Fraunfelder have been named in the Ovens and Murray league squad announced on April 29, to take on the Goulburn Valley league on Saturday, May 28 at Mooroopna.
The Pigeons have the second most players, behind currently top-placed Wangaratta with nine.
Yarrawonga has two netballers, Laura Ryan and Tilly Kennedy in the netball squad which has 18 players, with top-of-the-ladder side Corowa-Rutherglen having the most squad members with five players.
The senior netball side will be coached by Corowa-Rutherglen's senior coach Georgie Bruce.
The leagues have played each other 21 times since 1954 with the O and M winning nine times to the GV nine times.
All football and netball squads are larger than previous years due to Covid-19.
"We eagerly anticipate the long-awaited clash with the GVL and are thrilled at the buy in from both the football and netball playing groups," David Sinclair - Chair, Ovens and Murray Football Netball League said.
"There's no doubt interleague against the GVL spikes a genuine willingness to participate. Both squads are full of inform talent that will ensure we give ourselves the best opportunity for success."
A Grade netball coach Georgie Bruce said she very excited about the opportunity to lead the best O and M talent against a strong rival.
"Our league has seen the inclusion of some new players who have experienced netball at very high levels. We are excited to bring them all together and proud to showcase these talents at not only a country level but at Association Champs where they will compete against the state's best," she said.
Senior football coach Damian Sexton said he is looking forward to leading "this prestigious program".
"In consultation with each O and M club, we have come up with a strong squad that has a good amount of experience and energy who are desperate to play representative football for the O and M I would like to thank the club coaches for their valuable input," he said.
Training commences next Wednesday, May 11 at Norm Minns Oval Wangaratta. The venue for the games is at the Mooroopna Football Netball Club.