Grain producer Richard Wall has just one thought about the rising fuel prices and his other costs.
"Just give me the chemical costs at the same price as last year and they can put the diesel up to $2.20/litre," he said.
Richard and his brother Simon run a cropping operation based at Gowangardie. They are pleased with the weather conditions in preparation for sowing and are expecting improved grain prices.
But as always with farming, there is a downside.
Their chemical and fertiliser costs have, in some cases, doubled.
International pressures have forced the price up on fertilisers, and in some cases have resulted in shortages and delivery delays.
On Friday, April 29, Simon Wall had the eight-metre Morris seeder out behind the auto-steering McCormick tractor on a Pine Lodge paddock they were share-cropping. Richard Wall was following with the Goldacres 5000-litre, 24-metre sprayer with herbicide.
Their total cropping program includes about 300ha of Bonito canola, 70ha of faba beans and about 600ha of wheat.
"We've had about 40 to 60 millimetres (of rain) over the last few weeks," Richard said.
"It was a magnificent start to the season.
"Given the summer rains plus what we've had recently there's quite a moisture bank."
The brothers are just hoping heavy rain doesn't delay further sowing.
Meanwhile in the southern Riverina, rainfall has been lower in April, but croppers are still sowing into a moist base.
Nutrien Ag Solutions agronomist Matt Tubb said farmers in the Deniliquin area were largely optimistic with the promise of improved prices at the end of the season, and with favourable weather conditions recently.
On Friday, April 29, he was in a paddock that had already struck with canola, and the long-range weather forecasts promised average rain ahead.
"There's good moisture in the soil out here after about 20 to 40mm of rain this month," Mr Tubb said.
Farmers were talking about higher input costs this season but growers were also looking at better prices.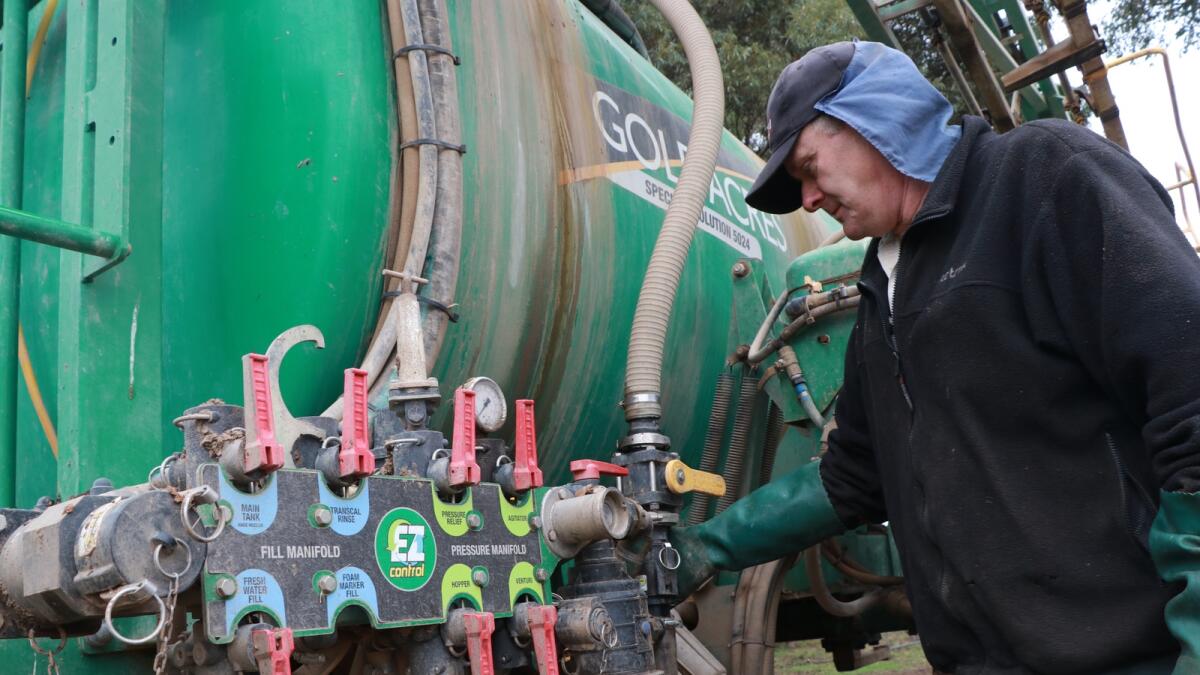 NAB senior agribusiness economist Phin Ziebell said fertiliser and fuel costs remained the key areas of concern for Australian producers, although labour costs continued to see upward pressure.
"Overall, our fertiliser index was up another 25.5 per cent per cent in March, to almost double its level just one year ago," Mr Ziebell said.
"April has shown some tentative signs that diammonium phosphate (DAP) and urea are flattening out on global markets, but we do not expect much downside this year.
"Oil prices have been extremely volatile this year. While the 22¢ cut to the fuel excise tax has brought petrol back to similar levels to those before Russia invaded Ukraine, diesel remains elevated."