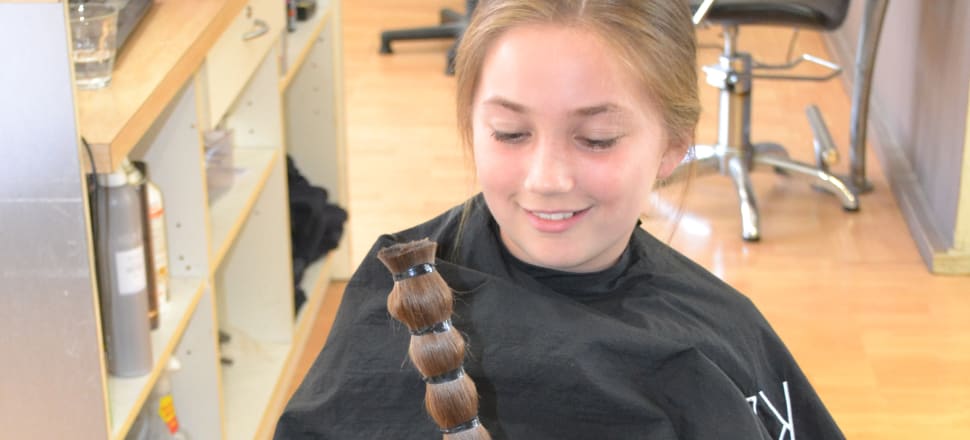 5370537724001
Corowa Public School student Millie Doody cut off her hair for charity last Wednesday, March 6.
The Year 5 student, who hardly remembers not having long, thick hair, decided 18 months ago that donating at least 35.5 centimetres to someone who needs it more was the right thing to do.
"We're very proud parents," Mother Jill said.
"She's very thoughtful and very kind, our little Millie. I thought it was a great idea (too)."
The 10-year-old had her hair cut by 19-year-long hairdresser from House of Trends Kimberly Bartlett and will be sending it off to Variety's Hair With Heart – a charity that turns donated hair into a second life, as it gets made into a wig for someone who has lost their hair due to a medical condition, "giving back the gift of confidence and self-esteem".
Millie went straight to the hairdressers after school and showed hardly a sign of nerves or regret, confident the whole time that she was doing the right thing. She was glad that the hair would be going to a good cause.
"Millie's inspiration for cutting her hair off came from a story her Year 3 school teacher Mrs McDougall told the class," Jill explained.
"It was about her daughter Brooke, who was a hairdresser and shaved her head with a young girl who was losing her hair during her treatment.
"(Millie has) always had long hair, for dancing concerts and things, so this will be very different for her to have short hair.
"It's a lot of work. I won't miss it – I have to help her most days because it's so thick and long."
The second her long ponytail was cut, Millie made an instinctive note of how light her head felt: "It's like a horse's tail, I can't believe that was on my head!"