Daysdale curves favoured from Sanger St upgrade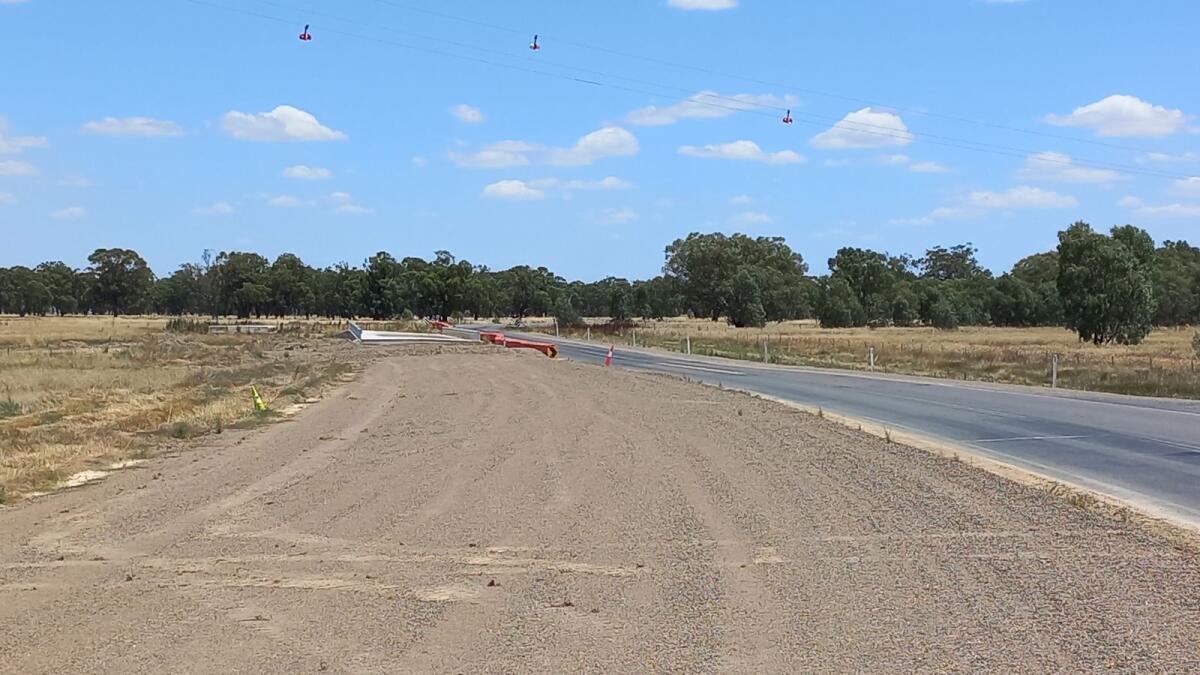 The current stage of the reconstructing a section of the Federation Way just south of Daysdale will be completed by June 30 this year ahead of upgrade works in Sanger Street.
Federation Council unanimously agreed, at its monthly meeting on December 23, to reallocate $450,000 from Sanger Street minor upgrade as part of the required, estimated additional $830,000 funding.
In answer to a question from Cr David Fahey OAM, council's director engineering services Steve Carmichael said some preliminary work regarding drainage is being undertaken and the current part will be completed by June 30.
"After the (Christmas) break we'll have a couple of crews in the area to try and knock it over," Mr Carmichael said.
The majority of the available funding for this current reconstruction stage was expended during the 2020/2021 financial year. Part of the current funding for the project was sourced from the 2016 Flood Damage claim, an allocation from the Fixing Country Roads program and an allocation from the Regional Road Block Grant resulting in a budget amounting to $1.6M.
Mr Carmichael recommended the funding reallocation from Sanger Street to help fund the large deficit in funding for the regional road network.
He said a large portion of Corowa's main street work has been undertaken either from the funding that was originally available ($600,000) or from additional funding (Memorial Plaza) and or incorporated into other works.
"Council's regional and local road network is under extreme pressure due to a number of factors: unseasonably wet weather – some areas under water due to spillage from the Billabong Creek, record harvest - possibly for the second year, deteriorating pavement condition due to the age profile of council's road network and lack of available funds, especially at council level," Mr Carmichael advised the newly elected council.
All councillors supported the recommendation but expressed keenness to see Sanger Street work be resumed as soon as possible.
"I realise this is a fairly major job to be done but do you have any thoughts on replacing the money for Sanger Street? Do you have a plan?" Cr Gail Law said.
"It's up to you councillors but I do have a plan to build up reserves for Sanger Street," Mr Carmichael responded.
Cr Law acknowledged the S bends "have been nothing but trouble with flooding" and require urgent work.
Cr Aaron Nicholls enquired as to what work is still outstanding in Sanger Street from the $450,000. Mr Carmichael mentioned paving and footpath, and rubbish bins, adding the street "needs a jazz up"; whilst acknowledging the tough time with Covid-19 for shop businesses, attention to verandahs would add to the uplifting of the street.
Although keen to see funding for Sanger St Cr Nicholls said he has observed first-hand bad road conditions.
Deputy mayor Shaun Whitechurch said the Daysdale bends have been a problem for a long time and that he has received a lot of complaints about the road dangers. "Money will be put back into Sanger Street via some grant funding," he said.
Mr Carmichael's report showed RTR Walbundrie Road$ 360,000 Regional Roadblock Grant $200,000 and Sanger Street $450,000 to allow the Roads to Recovery (RTR) component of the funding to be used on the local roads network.
Cr Sally Hughes asked if this money would be sufficient to complete the whole project to which Mr Carmichael said: "No, only this part".
"Federation Way is 106kms, we've just spent $5 million up north and we need to spend the same amount down south."
He said all shires are experiencing these issues because of toady's heavier vehicles and oxidation of bitumen. "The problem will only get worse in the coming years," Mr Carmichael said.
The Sanger Street tree works will be funded from the LRCI (Local Roads and Community Infrastructure) program in the next 12 months according to the director engineering services.
"The proposed works will see Corowa's main street renewed to provide a vibrant public space that celebrates the town's character," Mr Carmichael said.
"It also aims to encourage more activity, particularly from our youth, and improve links down to the new Bangerang Park Playground and beyond to the River Precinct.
"A better connection will be provided into the Ball Park foreshore and river areas, and the proposed works within that area such as the boardwalk and pop-up coffee shop projects.
"More details of these linkages will be provided in detail plans if these works are adopted, and in the soon to be exhibited structure plan for the foreshore area.
"Some additional funding for these links may be required and will be considered as part of the funding strategy for the foreshore structure plan works."
The community consultation process included the facilitation of a focus group meeting, face-to-face interviews with traders and residents who live and work in the Sanger Street area and an online survey to gain insight from the broader community into the challenges, opportunities and desired direction for the development of Sanger Street.
A total of 53 businesses responded throughout the consultation process, as well 90 online surveys were received from the broader community.