Vaccine concerns lead doctor to United Australia Party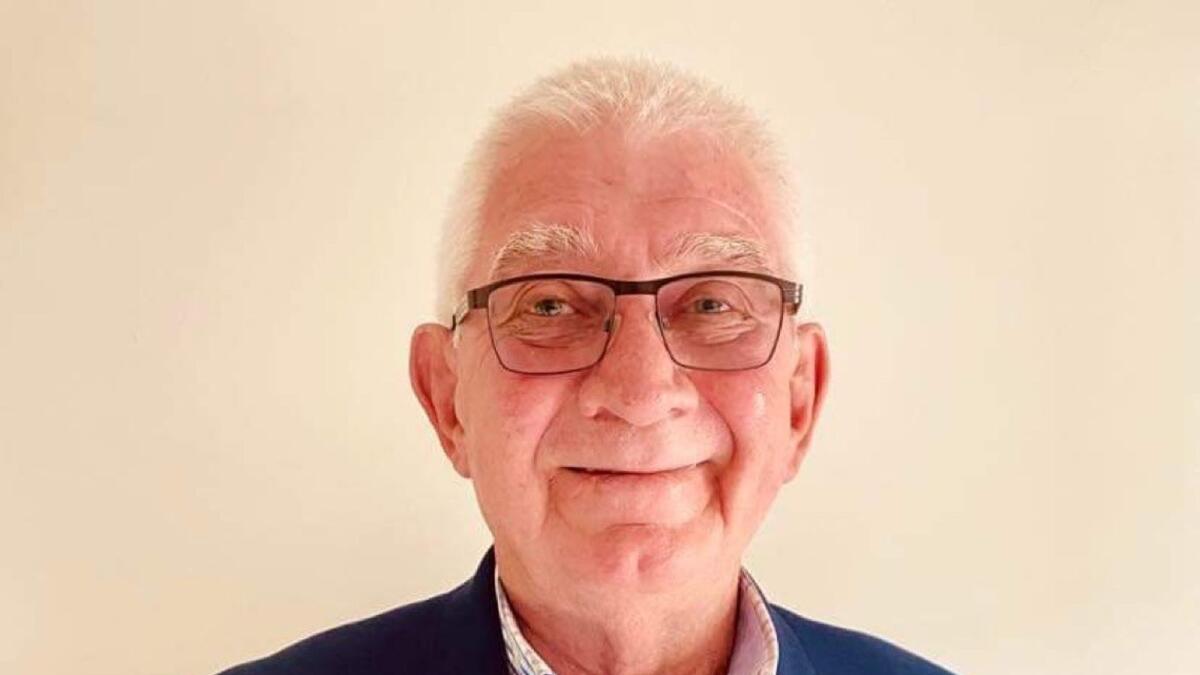 A Seymour GP more than 40 years of medical experience will stand as the United Australia Party candidate for the federal seat of Nicholls at the next election.
Dr Robert Peterson, who retired in September last year, has announced his intention to run as a candidate on behalf of the party formerly known as Clive Palmer's United Australia Party.
A pamphlet set to hit the letter boxes of Nicholls electorate constituents next week will announce the platform on which he intends to stand at the election.
His decision to join independent Rob Priestly, Nationals candidate Sam Birrell and Liberal candidate Stephen Brooks has come on the back of his opposition to what he refers to as the "inadequate information about the vaccines" currently offered to Australians.
Dr Peterson retired from medicine after his wife of 15 years, Rosey, lost her battle with cancer late last year.
His reason for running at the next federal election is to make Australians aware of his concerns about the Messenger RNA, carried in the Pfizer and Moderna vaccines, along with their booster injections.
"I am an Australian and because I know what I know I can't live with myself without trying to make people more informed," Dr Peterson said.
"I am an old-fashioned Australian. I believe in truth, trust and integrity."
The Melbourne University graduate, who will be 70 in May, was a medical and footballing prodigy, entering university at the age of 16 and making his debut with North Melbourne Football Club at the age of 16 years and 45 days, in 1968.
He remains the youngest North Melbourne debutante. He ended up playing 79 games and kicking 109 goals with the Kangaroos and his last game was the losing 1974 grand final against Richmond.
He worked in Perth and joined the Royal Flying Doctor Service in West Australia, before relocating back to Victorian and practising at PANCH in the emergency department.
He arrived in Seymour in 1981. He is a life member of the Seymour Cricket Club and Seymour Racing Club, along with being a Life Governor of Seymour Hospital.
Dr Peterson is passionately against what he describes as "government coercion" in regard to the Messenger RNA vaccines.
"The more I read and the more I speak to other doctors the more I am worried," he said.
"The thing that has worried and upset me the most is that the vaccination message is now being aimed at five to 11-year-olds."
Dr Peterson said the United Australia Party stance against government mandates was one of the major factors in his decision to nominate for the election.
"This government's handling of COVID, and the vaccines, has destroyed the middle class, ruined small business and has our nation's mental health at an all time low," he said.
"People are just not being told the real story."
Dr Peterson described the work of South Australian Professor Nikolai Petrovsky as an example of its mismanagement of vaccines.
"He has developed an old-fashion protein-based vaccine, but the government refused to licence it for manufacturing for a prolonged period of time," he said.
"There is another protein-based vaccine out there, called Novavax, but as yet it is not available to Australians."
Novavax is being used in the Phillipines and Vietnam, but according to Dr Peterson, "the Australian Government purchased 55 million doses of Novavax, but have delayed its release".
A concern regarding the effectiveness of the booster shots against the Omicron variant of the COVID-19 virus is another platform on which Dr Peterson will stand.
"I am extremely concerned because the body becomes a manufacturer of one antibody once the vaccine is administered and it overrides people's natural immunity," he said.
"Under normal circumstances your body would fight the virus, but with this vaccine it takes that away. Pfizer has said they will release a specific Omicron vaccine in March.
"This is five variants later from the original vaccine, which has little effect," Dr Peterson said.
While electioneering and campaigning will be new to the long-time medico, he has a goal of working toward stopping mandates, passports and the forced vaccination using the Messenger RNA products.
He is also concerned about water management, energy prices and education.
The bigger picture, an election win, was for the United Australia Party to be able to apply pressure to what Dr Peterson said was a "guaranteed minority government".
"Getting elected would mean that smaller parties can put pressure on whatever government gets in," he said.
"We really need people to reclaim freedom. Freedom of choice, work and control over our bodies."
Dr Peterson, due to the illness of his wife, did not practice during 2020-21, which meant he was never put in the position to make a decision about giving vaccines.
"I wouldn't have done it, not to kids anyway," he said.
He was vaccinated with Astrazeneca vaccine (a viral vector vaccine) in 2020 because he was planning to work until his wife's illness became more serious.
"I refused to get the Messenger RNA," he said.
Dr Peterson said he was happy to answer any questions that Nicholls voters had regarding the vaccine and was not afraid about his stance on Pfizer and Moderna.
"The public hasn't been informed. I feel I have done enough research, and have enough experience in medicine, to speak about the subject," he said.
"People shouldn't be rushing in to have their five to 11-year-olds kids vaccinated.
"There is a link on the flyer to a site I recommend people read, so they can properly inform themselves."
Dr Peterson has three children, Marc, Stuart and Lachlan. He is a grandfather of eight, his boys living in Melbourne, Perth and Brisbane.
"I am doing this for the next generation," he said.
"This will surprise a lot of people who know me well, but it is something I believe strongly enough in to stand up and be counted for."